05.10-11.11.2017
Museo Nacional de Artes Visuales-MNAV Montevideo Uruguay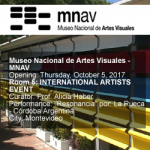 http://mnav.gub.uy/cms.php?e=bienaltextil2017
The 7th WTA International Biennial of Contemporary Textile Art will take place during the month of October 2017 in Montevideo, Uruguay. It is expected to be the largest event of its class in Uruguay's History. Curator: Alicia Haber.
Kongsberg Kunstforening 02.09.2017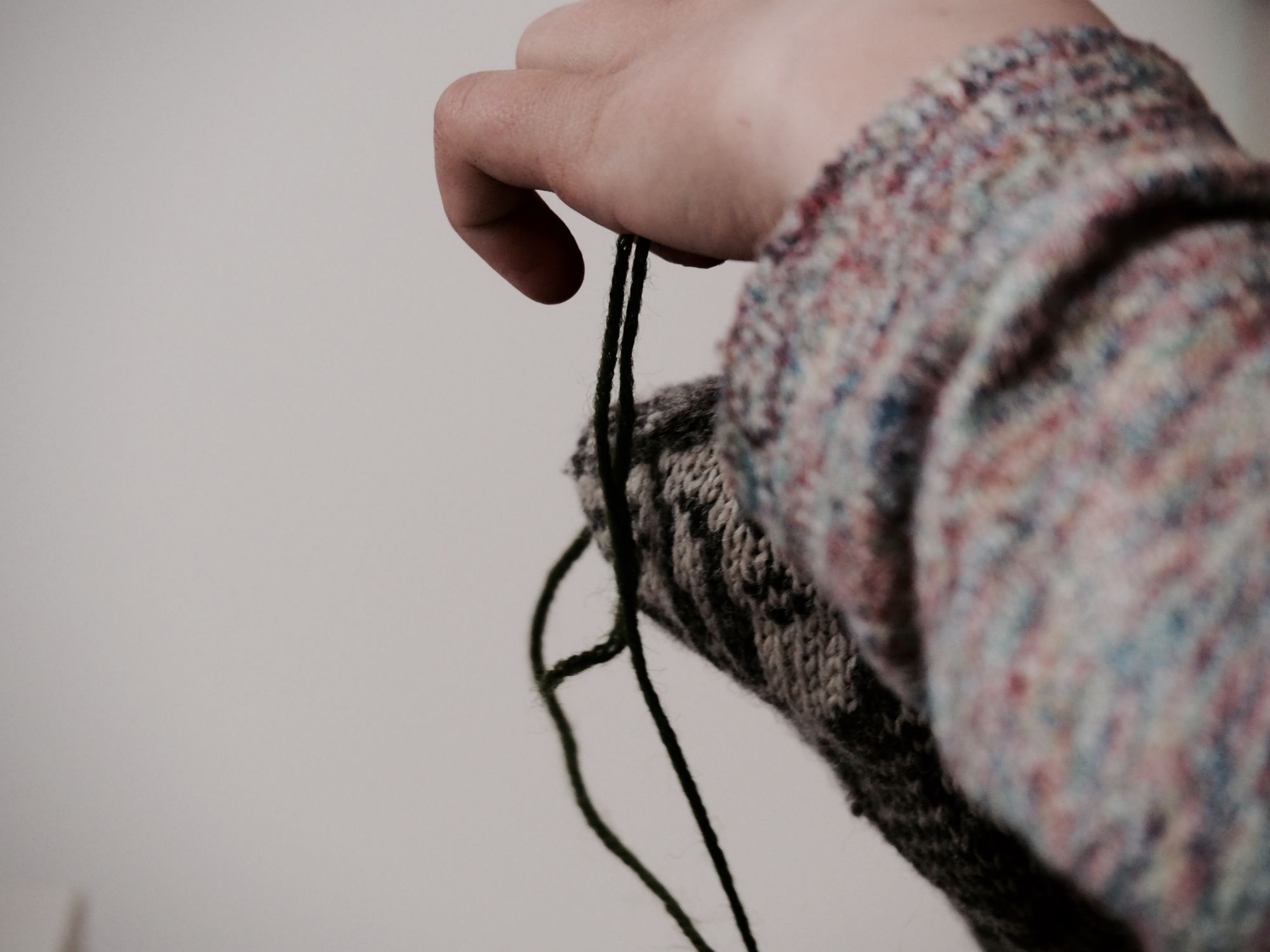 02.09-17.09.2017 i Kongsberg Kunstforening: I morgen blir en fin dag. Fotoo: Jannik Abel
http://kongsbergkunst.no/utstilling/kari-steihaug-2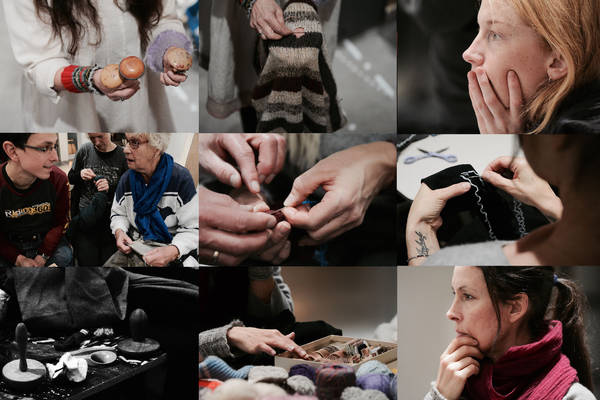 STOPPe-sted Kongsberg 03.09.2017 (se WORKS/REPAIR)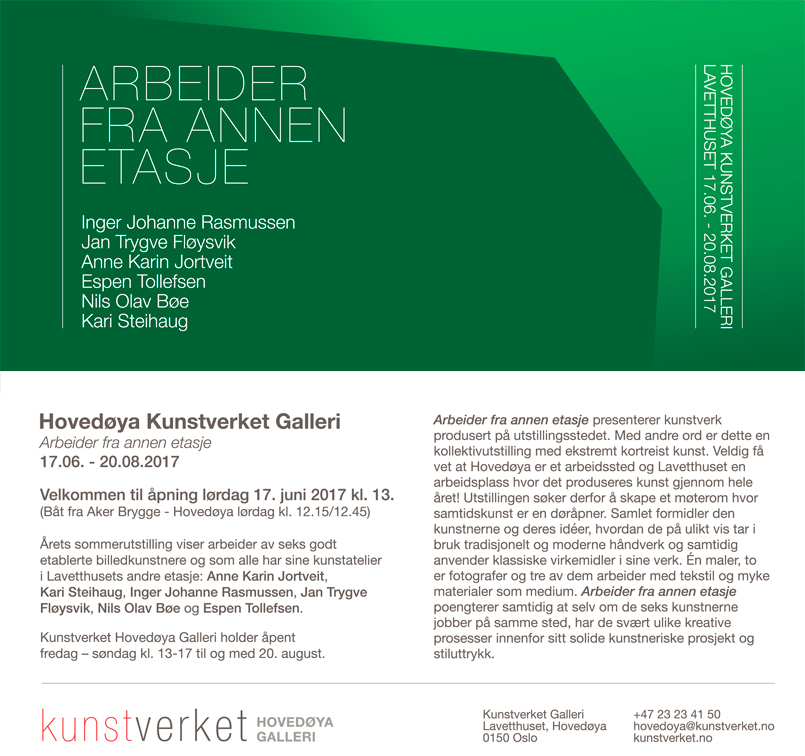 https://www.kunstverket.no/Utstillinger/Kunstverket-Hovedoeya/Aktuell-utstilling.aspx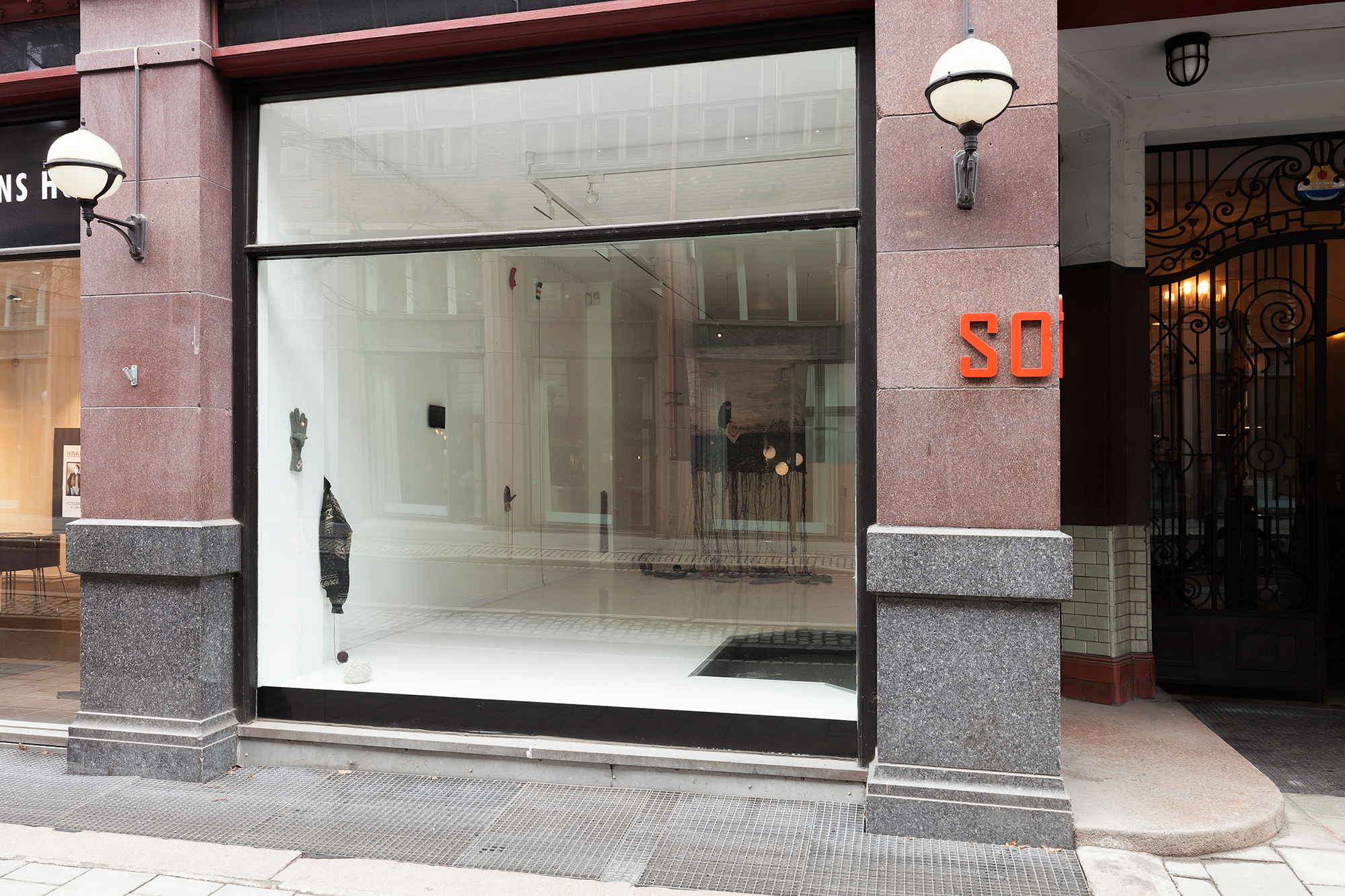 Syersken i Trastevere, Galleri SOFT, Oslo 23.03 - 30.04. 2017
http://www.tekstilkunst.org/soft/utstilling/kari_steihaug
http://www.tekstilkunst.org/english/exhibit/kari_steihaug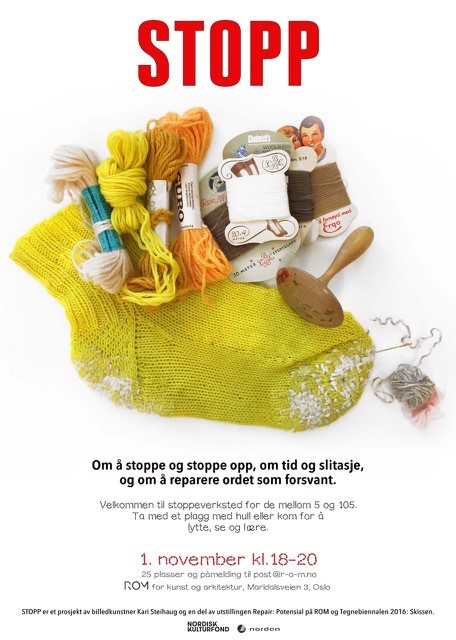 Repair: Potensial (Tegnebiennalen 2016) ROM for kunst og arkitektur Oslo
27.10 - 27.11.2016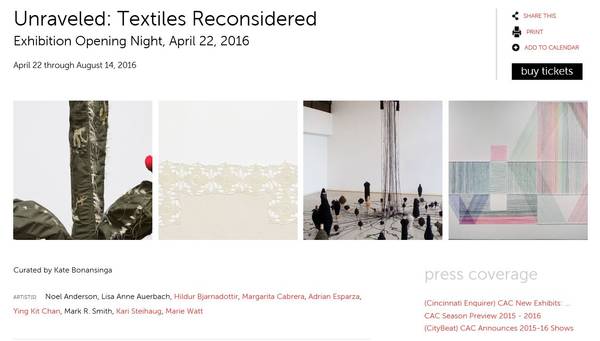 The Contemporary Arts Center, Cincinatti Ohio, USA. Until 14 August 2016
Luleå Konsthall, 2015.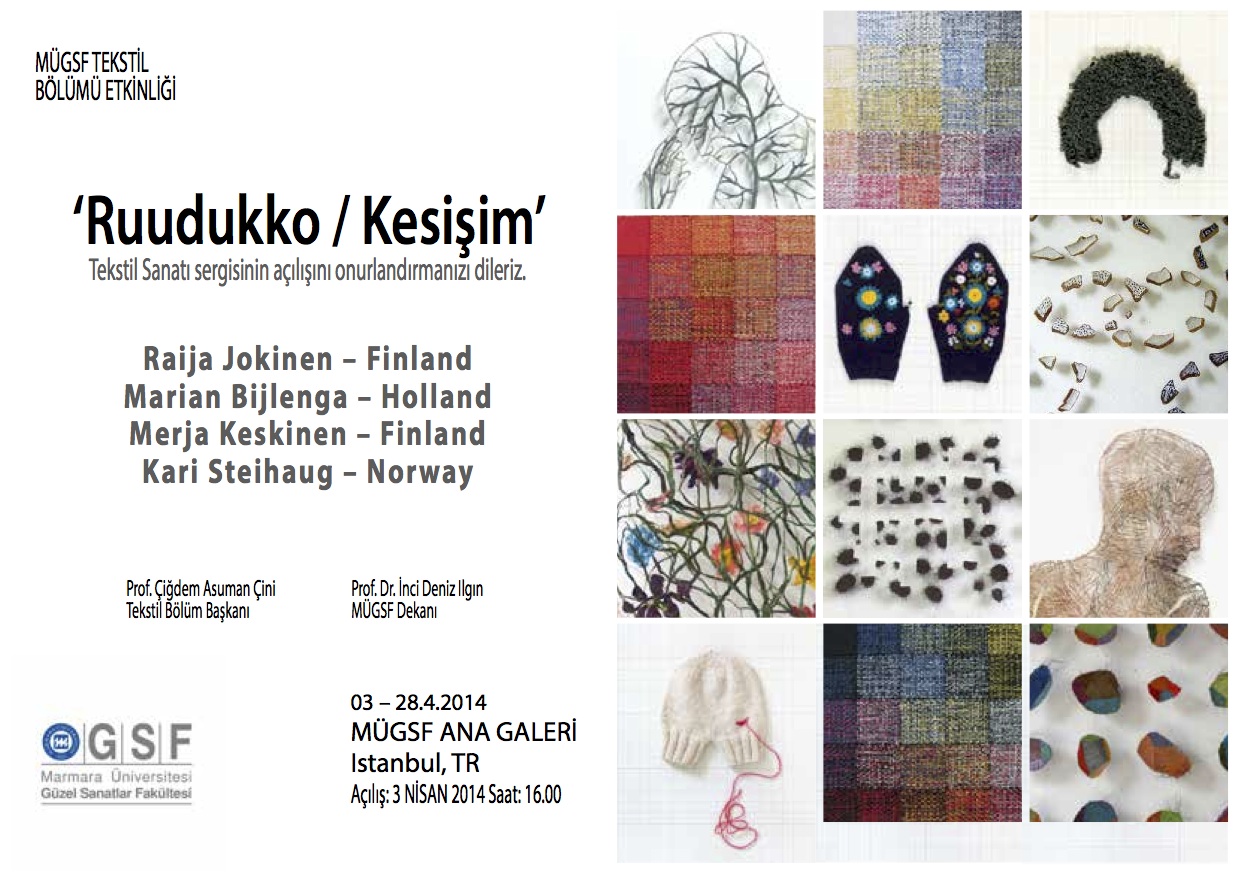 Istanbul, opening 3.april. 2014 at Exhibitionhall Marmara.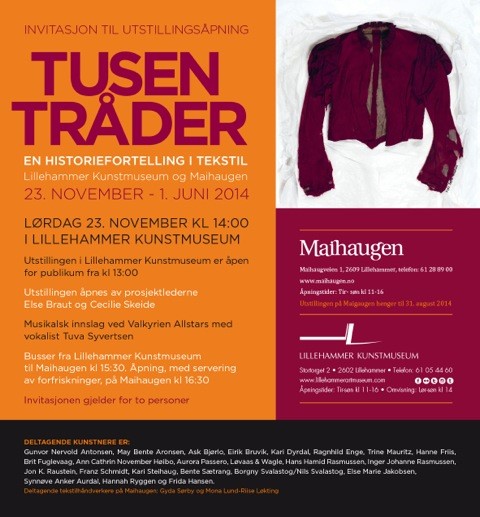 A Thousands Threads, Lillehammer Art Museum, 23.11.2013 - 1.6.2014
http://www.lillehammerartmuseum.com/?p=3846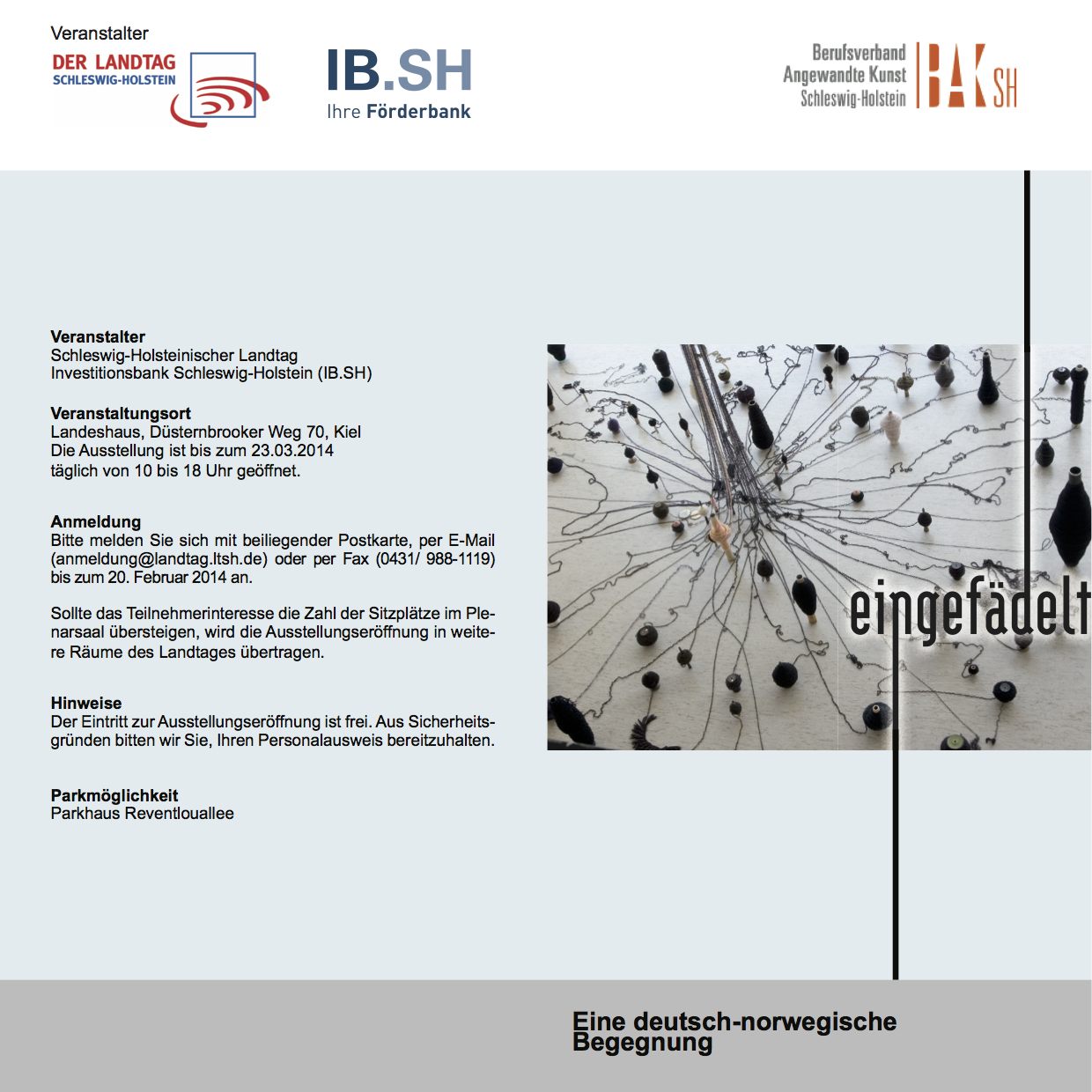 Kiel 20.02 - 23.03.2014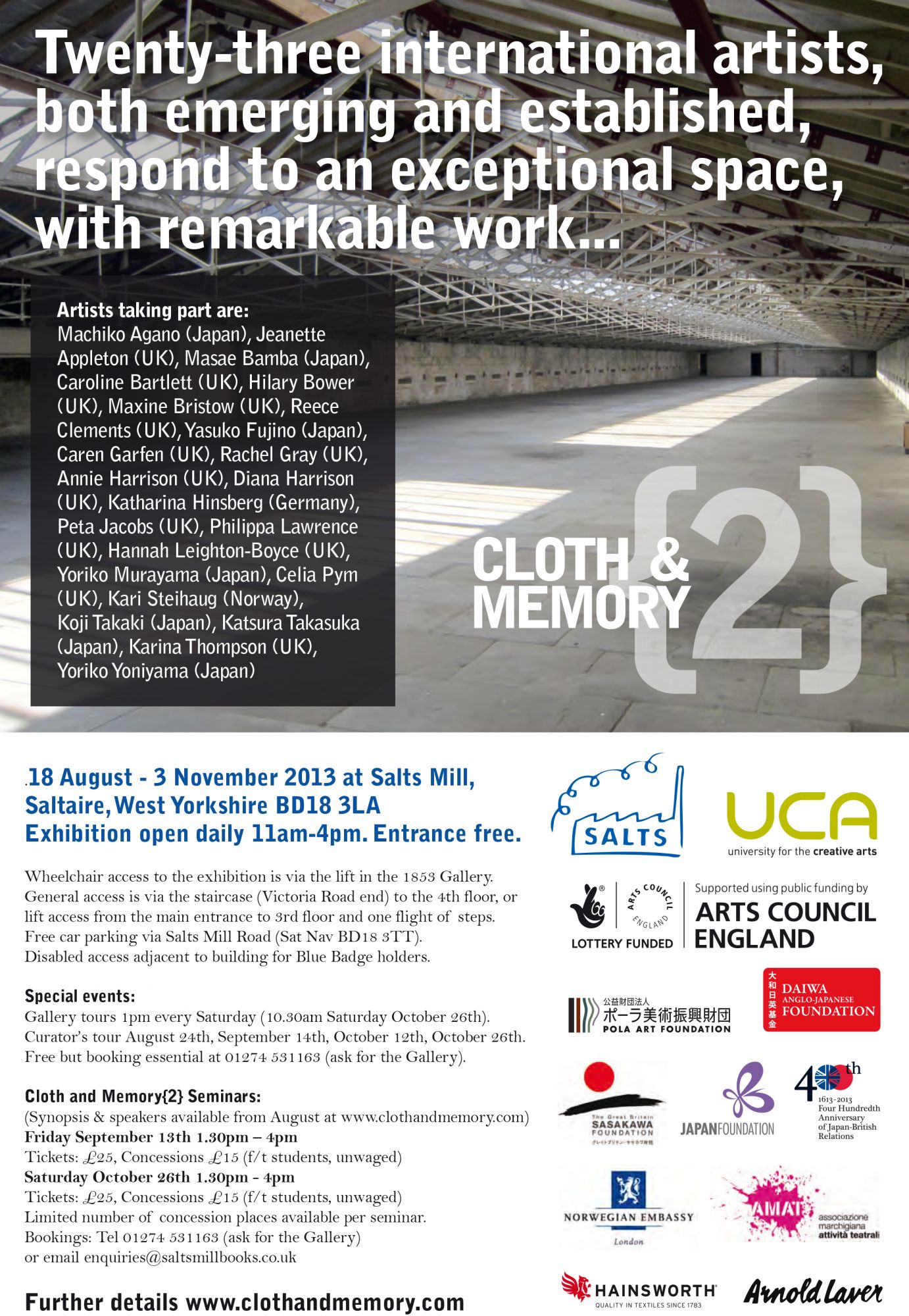 Cloth & Memory (2), Salts Mill, West Yorkshire 18.8-3.11.2013
http://www.clothandmemory.com/