Archive: The Unfinished Ones, Text/photo. 1998-2018 Courtesy:The National Museum og Art, Architecture and Design
Høstutstillingen 2009, Kunstnernes Hus, Oslo. Photo: Espen Tollefsen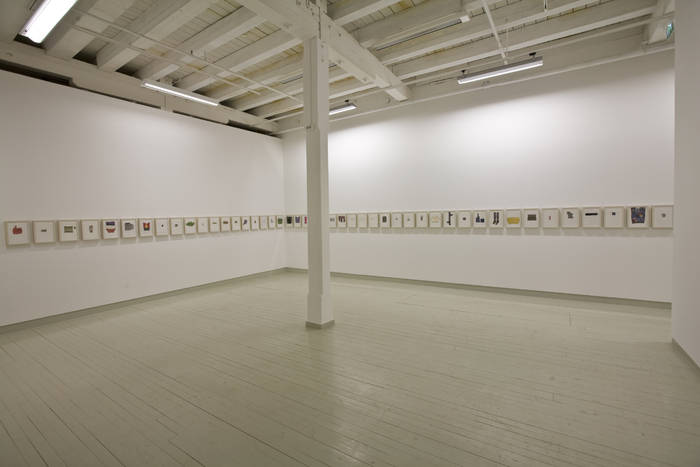 Archive: The Unfinished Ones, Text/photo. Photo: Bomuldfabrikens Kunsthall.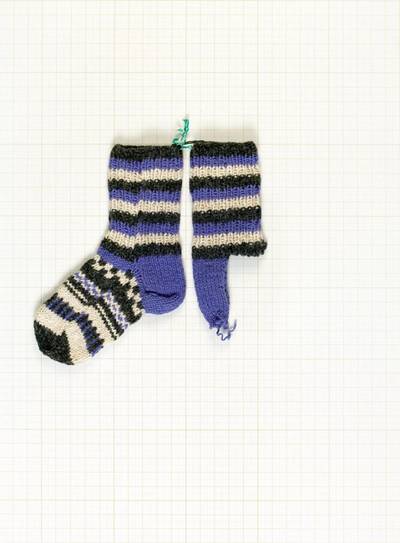 9877 26.11.05 (14 cm x 40 cm) A Christmas gift for a boyfriend. He got
one of them for Christmas with a promise of getting the second one by New
Year´s. Winter passed and spring came and our love ended. The socks have
been lying in my knitting basket since 1987. Thank-you for allowing me to
get rid of my bad conscience! Donated anonymously at my exhibition at HOK.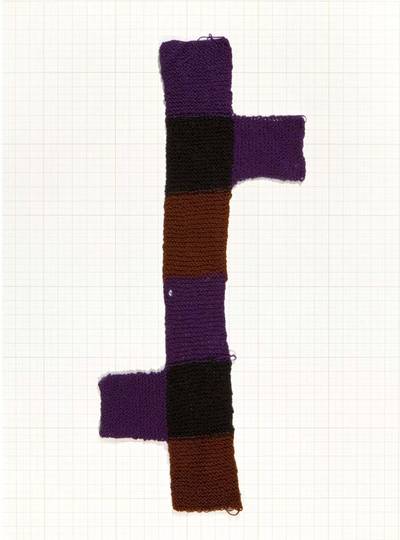 0273 07.06.07 (16 cm x 11 cm) It touches on something fundamental,
the desire to create. Edith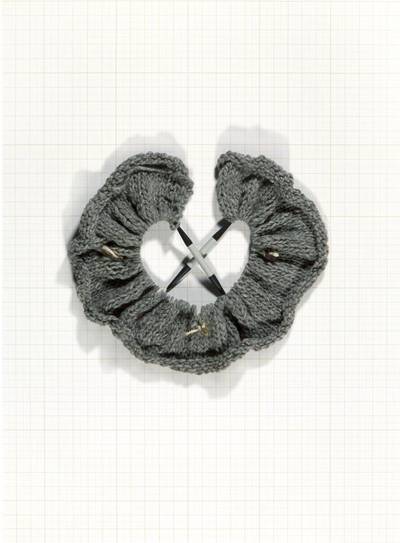 0265 18.04.07 (170 cm x 15 cm) I am not a wallflower any more.
Randi, 47, Elverum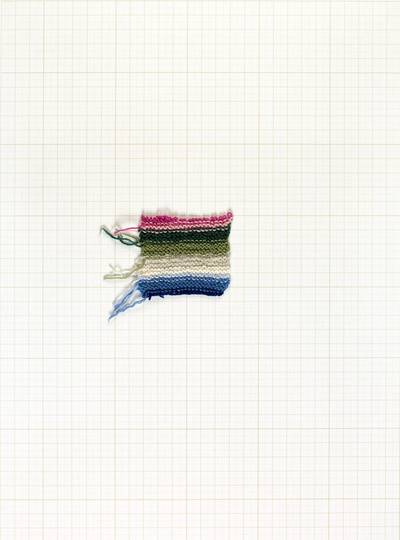 9872 27.07.06 (14 cm x 13 cm) When I was 5 years old and learned
how to knit, I wanted to make a scarf in all the seasons' colours.
But because I have since had so many exciting knitting projects,
my first will remain a dream. Sibel Rotås Eser 9 1/2 år, Oslo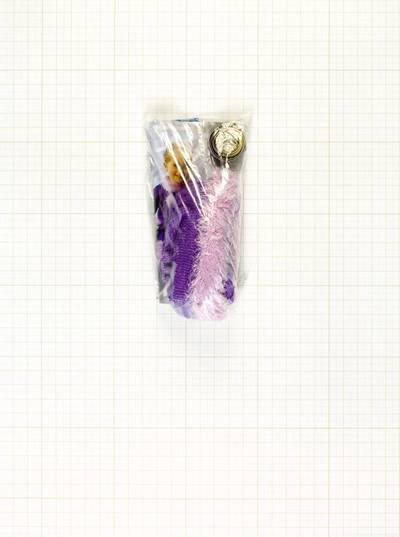 0075 09.02.06 (20 cm x 32 cm) The only unfinished knitted
garment left by Mamma. It was on her night table when she died
- ready to continue knitting the following day. Annik, 36, Jar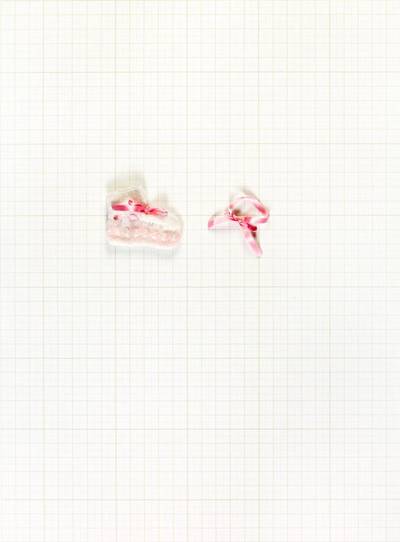 9896 20.06.06 (13 cm x 10 cm) One of the socks was finished,
the other only got a lace. Edith 58, Hagavik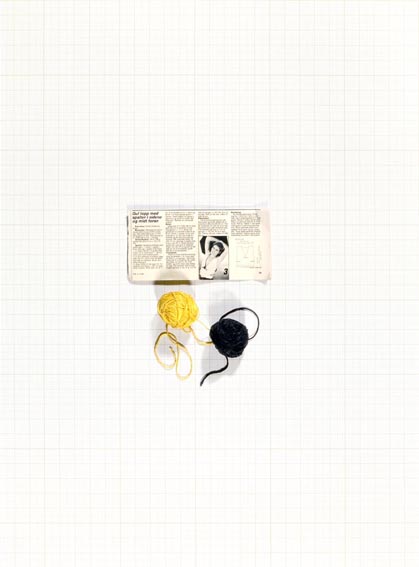 0258 07.10.07 By 1984 Sigrun Berg shawls and corduroy trousers had
long since become history. We went to cafés with C and learned how to
drink cappuccino and espresso. My dream was to saunter down Karl Johan
Street in a little yellow vest that matched my new yellow Walkman.
Anne Grete, 47, Oslo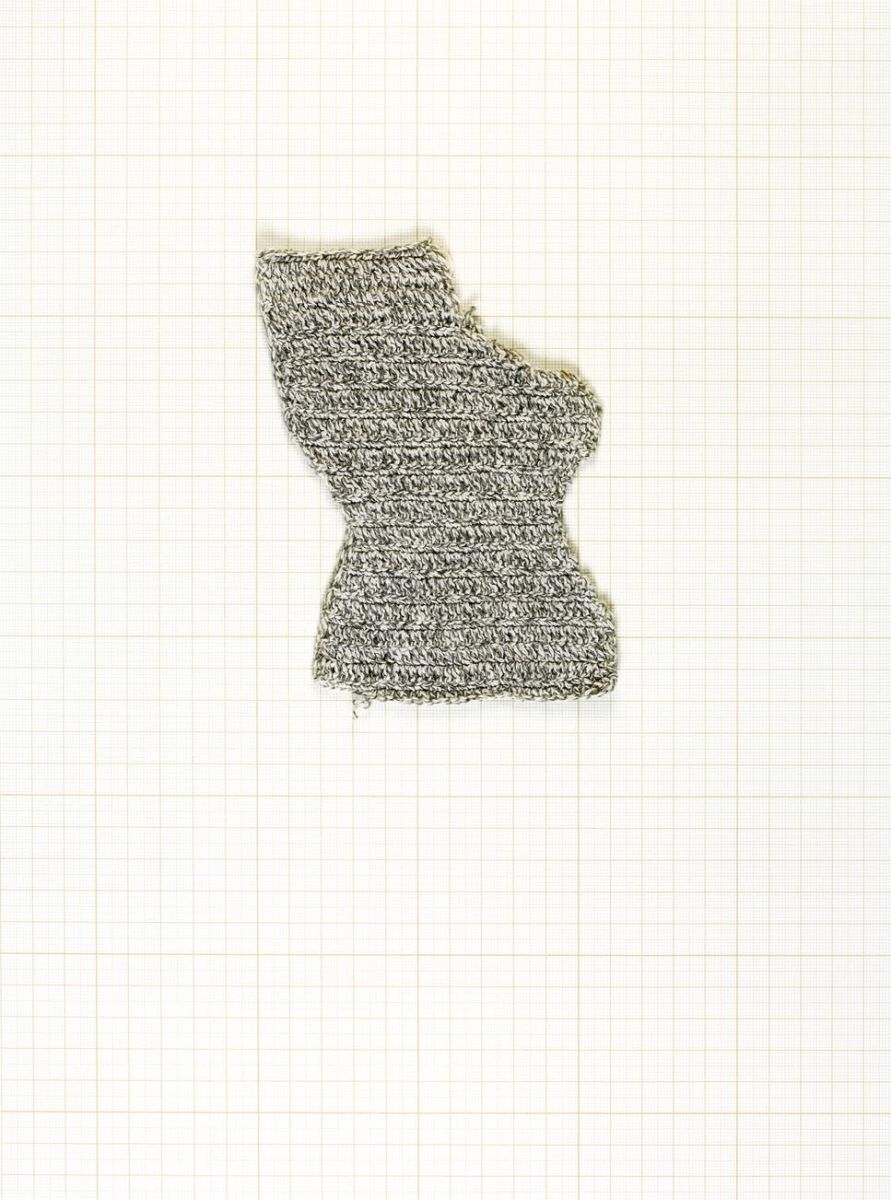 9919 21.09.02(24 cm x 34 cm) Found at a flea market at
Korsvoll Elementary School in Oslo.Kari, 40