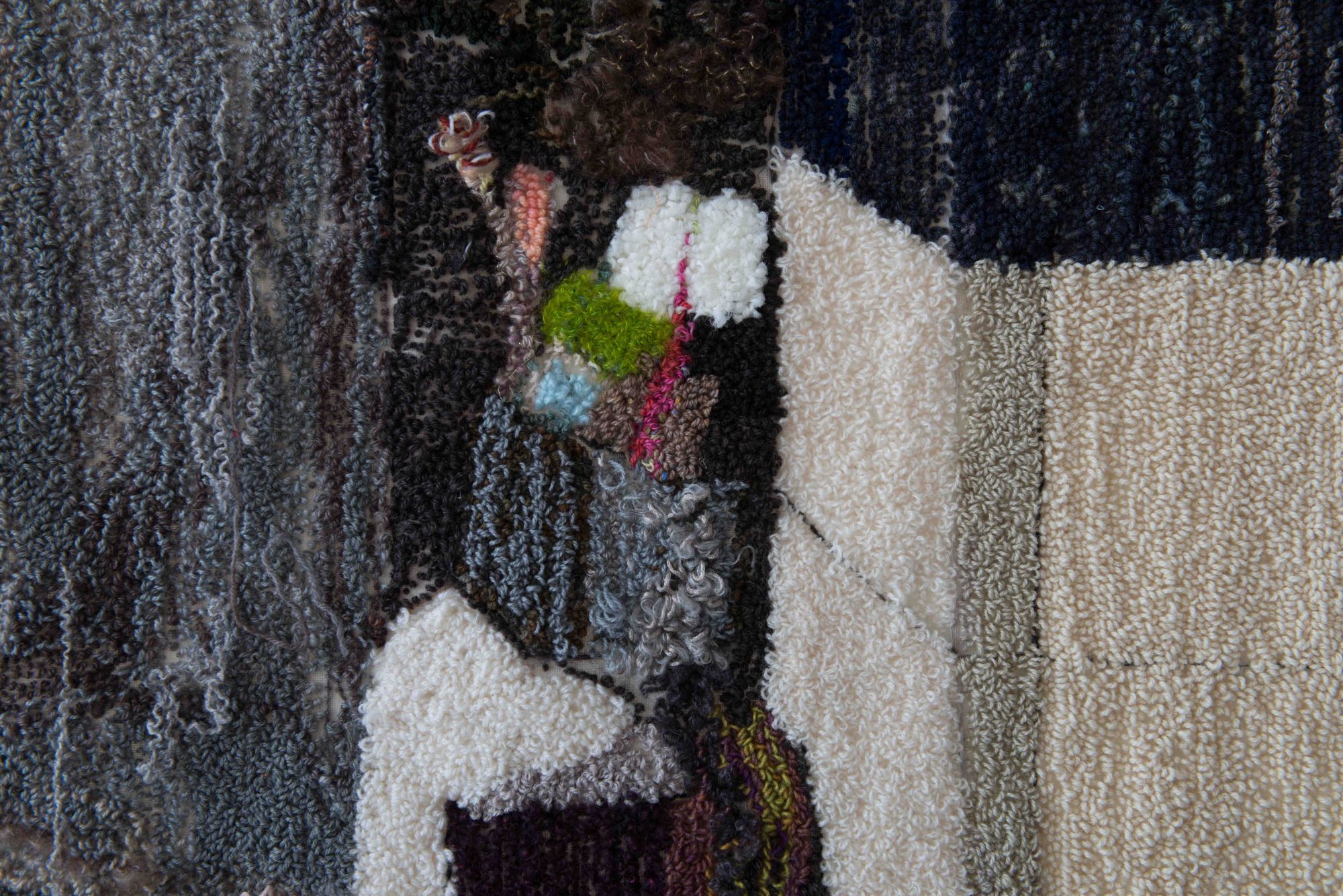 Does anyone know that you´re coming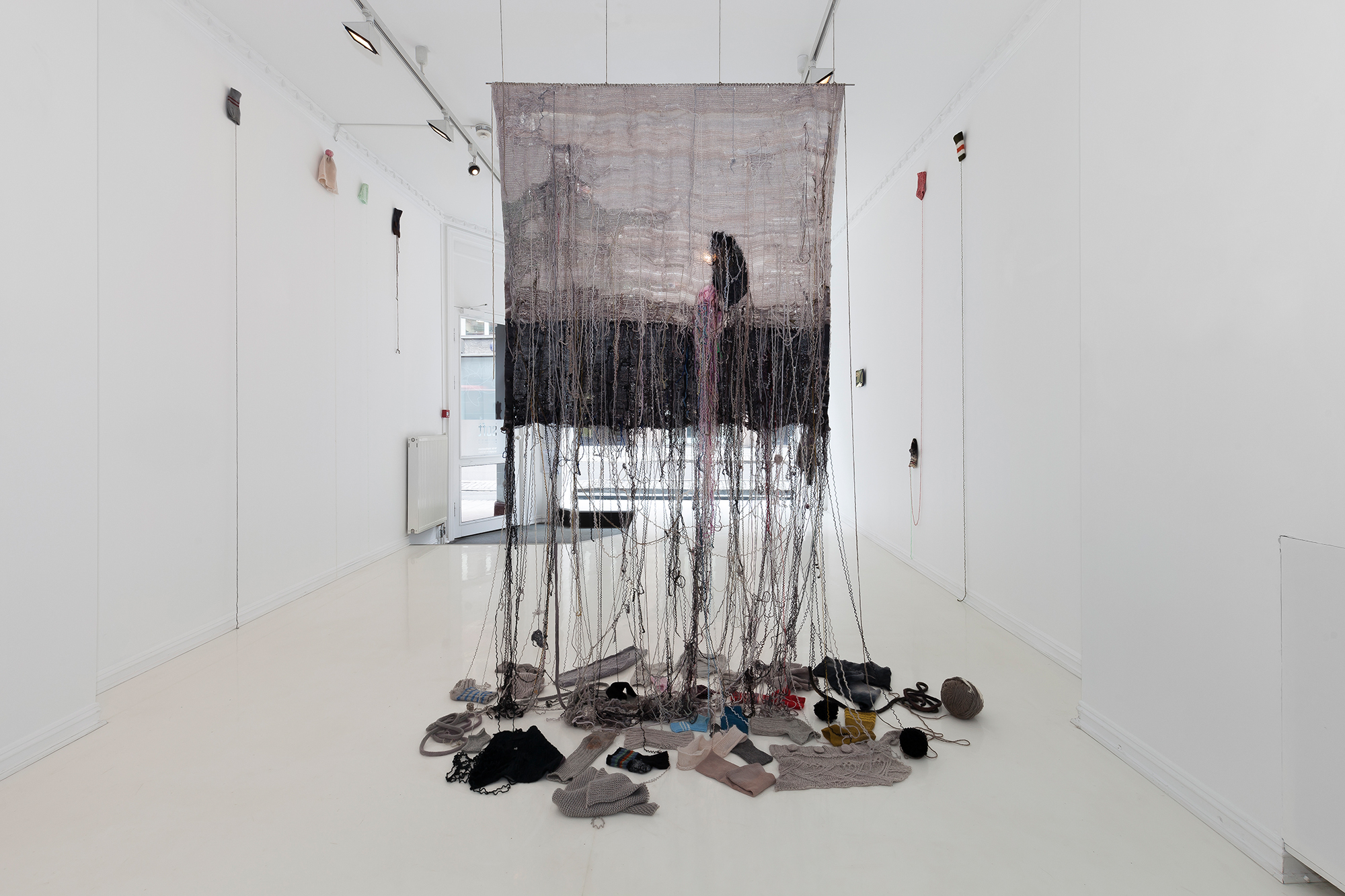 Seamstress in Trastevere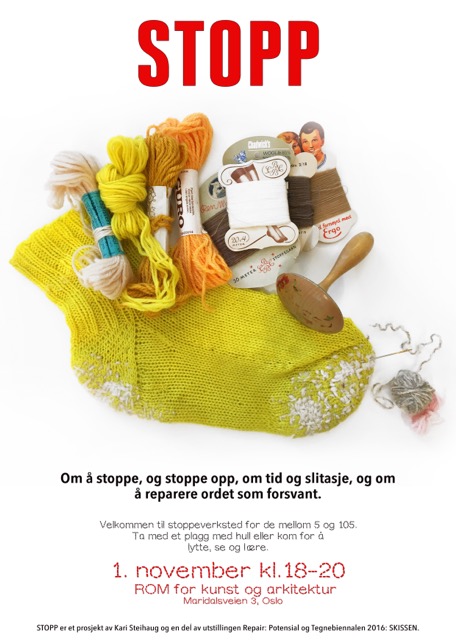 Repair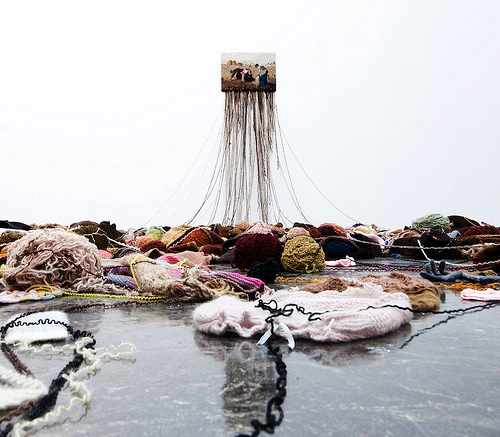 After The Market
2009, installation;
Unraveled clothing, yarn,a knitted rendition of the painting The Gleaners (1857)
by Jean-Francois Millet.

Tungenes Lighthouse
Stavanger 2008, On The Edge




4.Grade
A photo from 1967 found on the island of Radøy outside Bergen. All of the children
in the photo were wearing hand-knitted garments.
The 21 sweaters are used and worn, collected by me through the years in
different parts of Norway.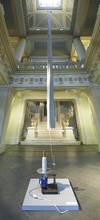 Rewind
The 11.5 meter long knitted dress, was created especially for the entrance of
The West Norway Museum of Decorative Art (KODE 1)for the opening of the exhibition Strikk7 naughty knitting. During the couse of the exhibition the dress slowly unravelled, and the yarn was rewound
around the coil. Something ends and something new can begin.

Ruin
700 hand-knitted items of clothing, collected throughout many years and stacked together to form a wall.

Remnants
The site-specific work Remnants at Henie Onstad Art Centre consists of
300 steel rods up to 3 feet tall. The rods have knitted holster with
threads from remnants of woolen garments in various stages of decomposition.


Legacies
To enumerate the squares on a sheet of paper. To rewind a sweater back onto the bobbin.
The work expresses a visualization of time, and an obsession with seemingly insignificant
actions. Exhibition with Tina Jonsbu in Trøndelag Centre for Contemporary Art.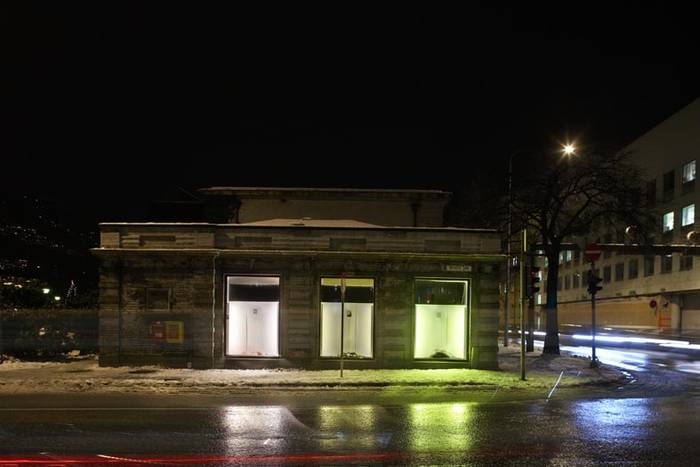 Connections
on show in five windows of By The Way-Galleri for samtidskunst, Bergen.

Labels of Rememberance
Tags from second-hand clothing that are no longer in use. The project
started in 1989 and ended in 2014. They are sorted into bins under different themes;
own stories, sizes, Norwegian manufacturer, Scottish and English blankets,
female names and model clothing,washing instructions, words and menswear..etc.

Beloved be the one who sits down
Hand knitted covers for seven stones along the shore at Domkirkeodden,
Hamar and the exhibition TIME.

Wardrobe Writings
A series of installations mounted in the gallery with hundreds of threads
and cast-off knitted clothes hanging from the ceiling.